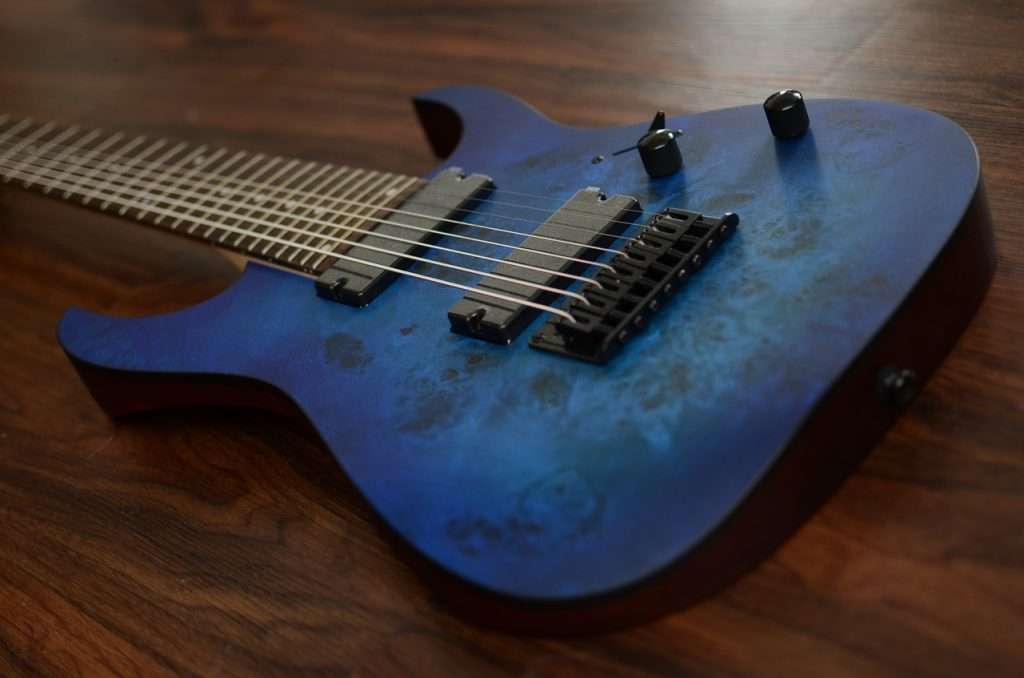 There are lots and tons of informations about riff writing out there, but what about using an Algorithm and using a Djent Riff Generator when you're trying to write a Djent metal riff or a breakdown?
This tool maybe can't (and for someone shouldn't) replace the "human" songwriting, but it can be useful when you have writer's block or if you simply want to mess around with a fun tool.
THE FEATURES OF THE DJEN.CO
This tool has several things that you can change and set for a "custom" output.
You can select a lot of different parameters for your perfect riff:
Preset (choosing a particular band for an output based on their songs);
bars of every riff and its lenght
BPM (speed) of that riff
Instruments and also several variations about that instruments (for example, the played elements for the drums or the tuning, dissonance and presence of dissonant bends for the guitar
PRESETS
You can choose about a lot of different bands (altough with slightly changed names, as you can see in the image above), choosing the style of that band for your generated piece.
Still, you can change the speed, lenght and time signature and make it sound (almost) like another new sound.
Editing instruments
In the "Instruments" column you can click the name of an instrument and the page will show you a screen with some variations that let you have an even more personalized sound for the output riff.
You can modify snares, kicks, hi-hat and cymbals too.
patterns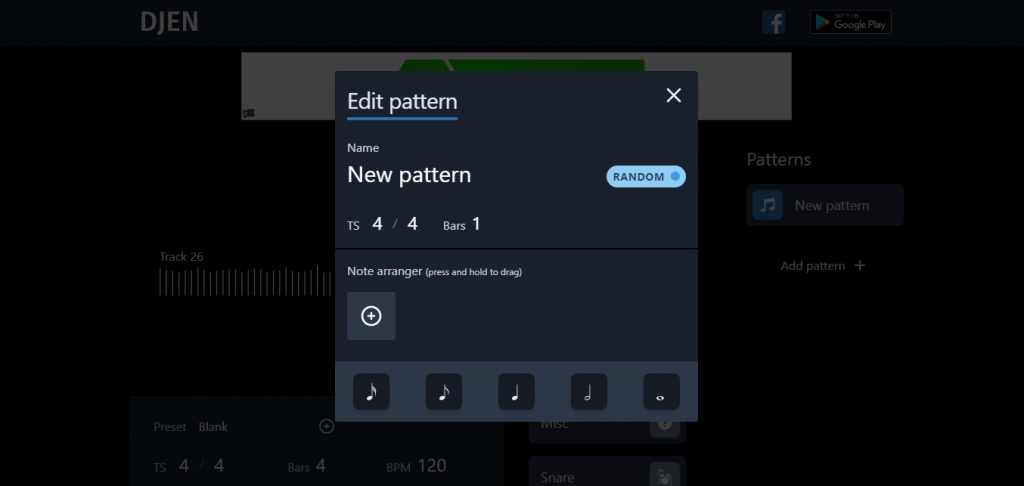 You can also save a combination of your settings as a pattern and recall it easily.
SAMPLES OF GENERATED DJENT RIFFS
CONCLUSION: USING AN AUTOMATIC DJENT BREAKDOWN AND RIFF GENERATOR
Despite this tool can't actually replace the role of a human songwriter (or, anyway, that's what we like to think), this tool can help experimenting about new combinations and for giving even more possibilities to our own composition skills when we try to write something.
If you don't mind receiving the help of an Artificial Intelligence for your riffs, then this is surely worth your time, even if it's only for some minutes of fun: this djent breakdown and riff generator will surely entertain you enough for this.
PS: if you're also into programming, you can also check out the code of this tool directly on the programmer's own Github..