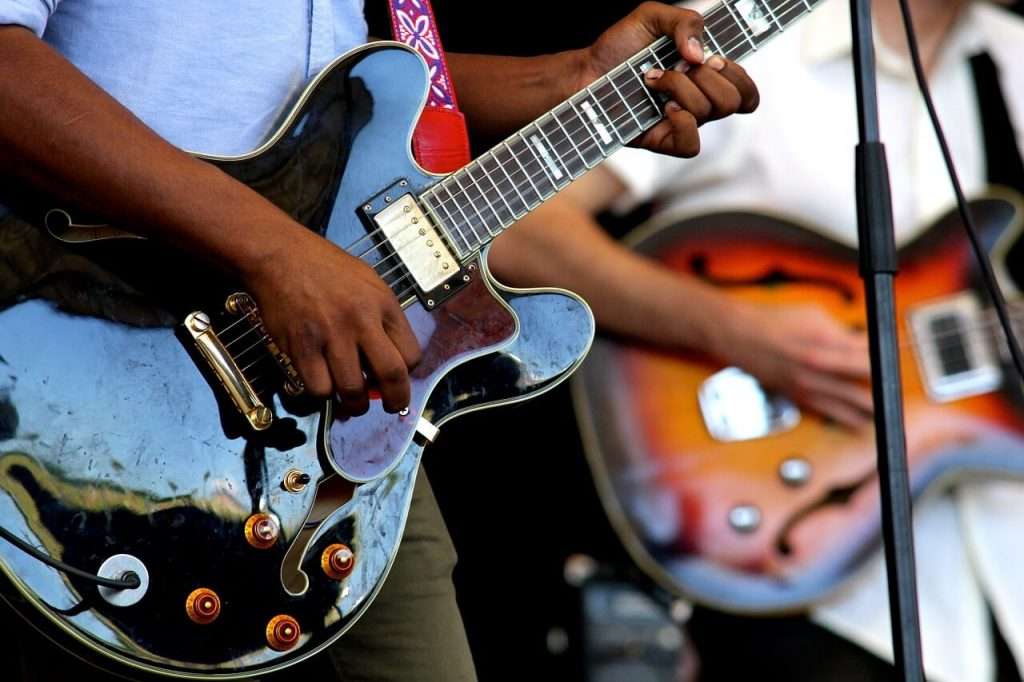 (This article contains affiliate links that can make us earn a small commission for every purchase without extra costs for you)
Are you willing to buy a new guitar tuner?
If you're looking for a new model, then you'll probably stumbled upon pedals with a price near or beyond 100$: despite their very high reliability and solid design, though, it can be often a high price for an utility pedal like a tuner one, isn't it?
For this reason, in this article we'll see some models under 50$, that will let you get a budget great tuner without spending all your wallet's money and making you save something for some other guitar effects as well.
CHEAP ELECTRIC GUITAR TUNER PEDALS
1. BEHRINGER TU300
The Behringer TU300 has a cost of about 25$, and despite its cheap price it's a nice tuner (it may take a bit for recognising the notes sometimes, but it's generally very realiable) and can be used both for practice at home and for gigs (its leds and light are easily readable).
The only downside of this (and in general of those low-cost pedals) is the housing made in plastic, that can be damaged easily if you threat it roughly, but beyond the hardware part you don't have other bad stuff happening during the tuning (you have a 4.3 out of 5 star rating on its official website, calculated with more than 190 reviews)
Talking about its purpose, this is a chromatic tuner and has a LED signaling whether it's working or not and other two additional LEDs indicating the tuning direction; you also have 7 tuning modes, including flat, double flat as well as chromatic modes.
---
2. DONNER DT-1 TUNER
The Donner DT-1 Tuner is another cheap pedal (price is usually about 25$) that comes in a metal housing and is also a great piece of tuner (accuracy is the standard ±1% of the industry).
You have a dual channel that let you mute your guitar's signal (letting you tune your guitar on a stage without being heard by the whole stage and public) and is also a true bypass pedal, that won't affect your guitar tone.
You don't even have to worry about actually seeing whether your string is tuned or not because the LCD screen of this pedal can be easily seen even on stage and with the lights on there, so you can always tune up during your gig.
---
3. AMUZIK GUITAR TUNER PEDAL
The Amuzik Guitar Tuner Pedal has a price of about 20-25$ and, as well as other pedals in this list, can provide you with a very reliable chromatic tuner (precision of ±1%) and with a durable design (thanks to the housing made in high-quality zinc-alloy).
Its mini-size can make it possible to fit it easily in your pedalboard, and is also true-bypass, that let you preserve your guitar tone.
Seeing this guitar tuner on the stage can be easy thanks to the LED display, that shows clearly to you the tuning of your electric guitar.
---
THE BEST AFFORDABLE TUNER PEDALS
These pedals can be incredibly cheap, but this doesn't mean that they aren't good: the only downside for them can be a weaker housing compared to more expensive models, but the accuracy of the tuning isn't affected and will still give you great results!